MAAS-project 03 - april 2016
Since December 2015 the young visual artists Fadi Nadrous from Syria and Farimah Soltani from Iran worked one day a week at the studio of Bart Drost, the space where the MAAS-activities take place. In 'an universal language' Fadi and Farimah show recent works that they have made here in the Netherlands.
Farimah made several paintings together with a Dutch artist, Fadi also invited his Syrian artist/friend Amer Alwahibi to contribute to the show.
*****
On Sunday MAAS serves soup.
On Sunday April 24th 2016 there was: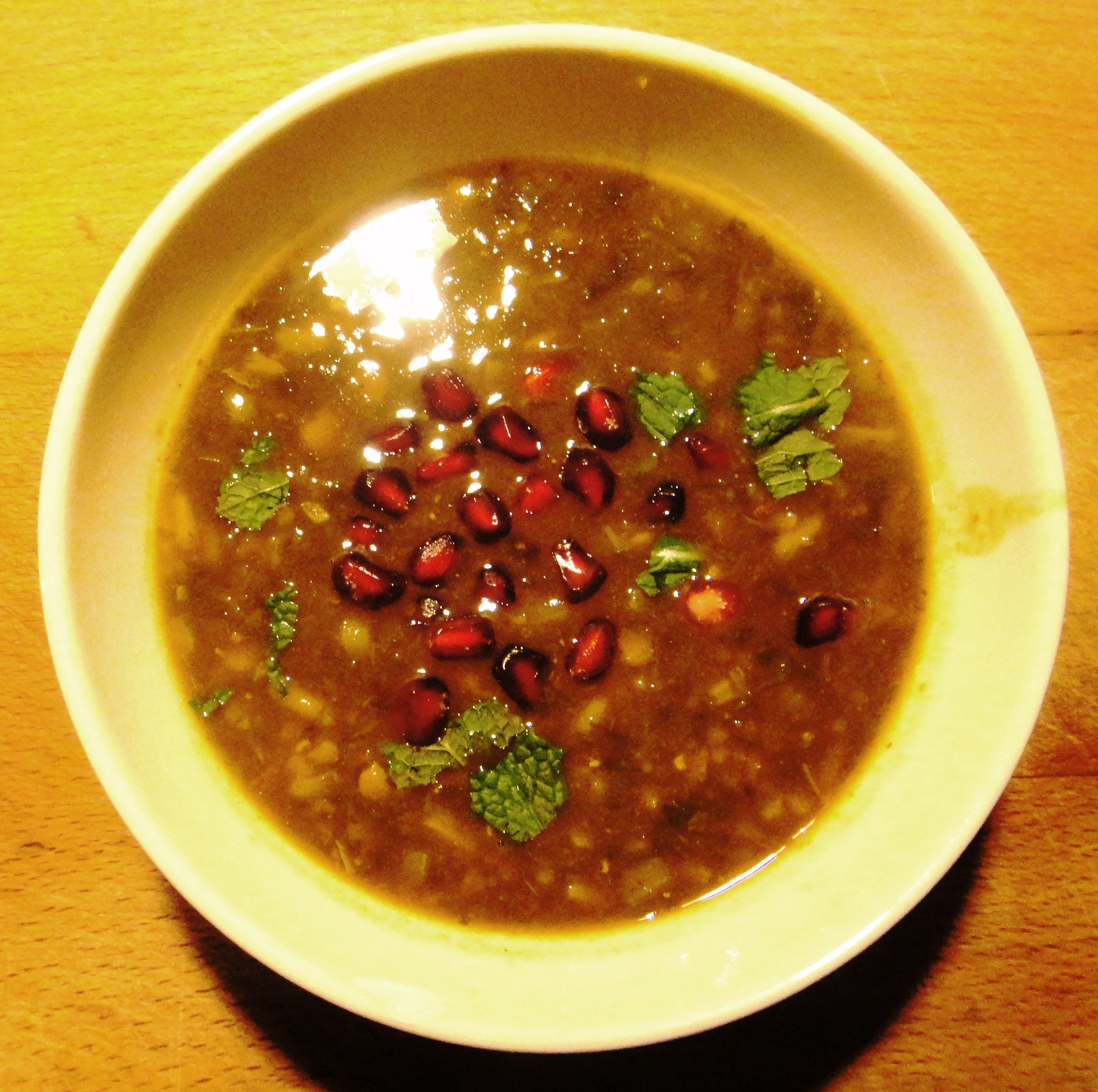 Pomegranate soup
(for six)
Ingredients
2 medium onions
6 cloves garlic
1 tsp turmeric
1 cup yellow split peas
½ cup yellow lentils
1/2 cup rice
10 cups vegetable broth
1 cup pomegranate paste
2 cups chopped parsley, packed
2 cups chopped spinach, packed
2 cups chopped cilantro, packed
2 cups chopped mint, packed
2 cups rough green onion
2 tbsp Ground Angelica
salt
olive oil
pomegranate seeds
Small dice onion and mince garlic. Sauté in olive oil until just past translucent.
Add turmeric and give it a stir, add split peas and rice. Give it a stir, add broth.
Season with salt and cook for half hour covered.
Add pomegranate paste to the soup and mix well.
Add chopped herbs and Ground Angelica to the soup.  
Cover and cook for 1 1/2 hours on low.
Make sure to stir the pot often so that the bottom of the soup does not burn.  
Serve wich chopped mint and pomegranate seeds.